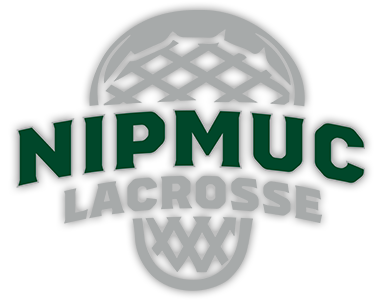 NYL's kindergarten beginner lacrosse program is a playful introduction to the sport of lacrosse in a non-competitive environment. The emphasis lies in creating a playful and inclusive environment where our littlest lax players can explore the fundamentals of lacrosse at their own pace. Coaches prioritize fun and skill development over competition. The coaches utilize imaginative drills and age-appropriate activities to introduce basic techniques like passing, catching, and cradling. The program aims to instill a love for physical activity and teamwork, nurturing the children's social and motor skills in a supportive setting that encourages enthusiasm and participation. The kindergarten program places a strong emphasis on positive reinforcement and encouragement, creating an atmosphere where kids can develop a sense of confidence and camaraderie.
Kindergarten lacrosse meets once a week from late April - June. The exact dates are TBD.
No personal lacrosse equipment is necessary.
Registration Costs for the 2024 Nipmuc Youth Lacrosse Season.
Boys/Girls: MYL Registration is $40.
The Nipmuc Youth Lacrosse League costs the same for boys/girls and is as follows:
(U9)   1st - 2nd grade: $110
(U11) 3rd - 4th grade: $160
(U13) 5th - 6th grade: $160
(U15) 7th - 8th grade: $160
There will be an additional cost for uniforms, which are theirs to keep.
A Late Fee will be assessed if registering after the above deadline.
Please note, if payment is not received at the time of registration, you will be placed on a waitlist until payment is received.
About Nipmuc Youth Lacrosse Association (NYL)
Our mission is to promote the sport and sportsmanship of lacrosse to the residents of Mendon & Upton, Massachusetts. To provide a fun, positive and enriching experience for all of the youth, parents, coaches and volunteers involved in the program. NYL fields both boys and girls lacrosse teams.

Participants range from 1st thru 8th grade, playing in both 'non competitve' and competitive leagues.  Players are divided into the following age brackets:
U9    =  1st - 2nd grade
U11  =  3rd - 4th grade
U13 = 5th-6th grade
U15 = 7th-8th grade
Games...
Protective equipment is an important part of playing lacrosse and below is the list of equipment for both boys and girls lacrosse.
Boys
 
Stick
Lacrosse Helmet and attached mouth guard. NO HOCKEY HELMETS.
Chest/Shoulder Pads (Must be NOCSAE certified, starting January 2022)
Arm Pads
Lacrosse Gloves ( Hockey gloves do not flex properly for lacrosse )
Athletic supporter with protective cup
Rubber Sole cleats (soccer or football cleats are fine).
Rib pads are recommended, but not...